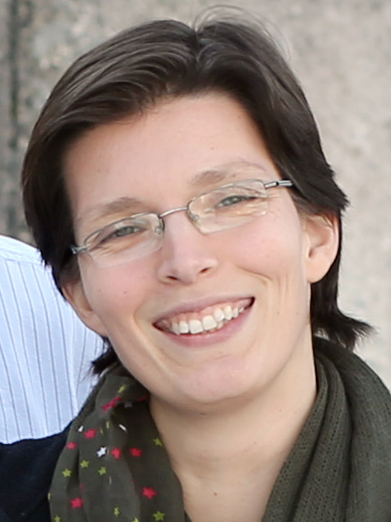 Dr. Elisabeth Bondar-Kunze
Postdocs BIGER
E-Mail:

This email address is being protected from spambots. You need JavaScript enabled to view it.
Major Research Areas and Interests
Ecohydrology
Multiple stressors in riverine landscapes; mechanisms behind multiple stressor effects
Periphyton; physiology of periphytic algae
Limnology, floodplain ecology, nutrient and matter dynamics
Selected publications
Baier, F; Gruber, E; Hein, T; Bondar-Kunze, E; Ivankovic, M; Mentler, A; Bruhl, CA; Spangl, B; Zaller, JG (2016): Non-target effects of a glyphosate-based herbicide on Common toad larvae (Bufo bufo, Amphibia) and associated algae are altered by temperature. PEERJ. 2016; 4:
Bondar-Kunze E, Maier S, Schönauer D, Bahl N, Hein (2016): Antagonistic and synergistic effects on a stream periphyton community under the influence of pulsed flow velocity increase and nutrient enrichment, Science of the total Environment, 573: 594-602.
Bondar-Kunze E, Marina Ivankovic, Andrea Funk, Daniel Trauner, Hubert Keckeis, Thomas Hein (2016). Grundlegende Erkenntnisse im Rahmen des Pilotprojekt Bad Deutsch-Altenburg – Die Bedeutung der Stromsohle und Uferzonen für ökologische Prozesse und Artengemeinschaften an einem stark regulierten Fluss, der Donau, Österr. Wasser- und Abfallwirtschaft, 56.JG, 68, 239-247.
Habersack, H., Hein, T., Liedermann, M., Bondar-Kunze, E. (2016). Erkenntnisse aus dem Pilotprojekt Bad Deutsch-Altenburg an der Donau für Schifffahrt, Ökologie und Wasserbau. Österreichische Wasser- und Abfallwirtschaft, 68, 256-264; ISSN 0945-358X
Bondar-Kunze E, Tritthart M , Hein T (2015). The influence of short term water level fluctuations and desiccation stress on periphyton development at a riparian zone of a large regulated river, Fundamental and Applied Limnology – online first (http://dx.doi.org/10.1127/fal/2015/065)
Weigelhofer, G; Preiner, S; Funk, A; Bondar-Kunze, E; Hein, T (2015): The hydrochemical response of small and shallow floodplain water bodies to temporary surface water connections with the main river. Freshwater Biol. 2015; 60(4): 781-793.